Hi everyone! Britt here. I'm so excited to share my first post on the Capturing Magic blog!
Did you guys know I host a photo-a-day challenge on Instagram? I DO! And it's for Disney fans! We started back in August, so it's been going on for a little over 3 months now. Each word prompt is inspired by something Disney related. But the challenge is totally open for interpretation.
Basically all you have to do is use the daily prompts to take a photo and share it anywhere you'd like – Instagram, Twitter, Facebook, Flickr, your blog, etc. Wherever you like to share your photos and make sure to always tag your photos with #disneyfanphotoaday.
This is December's list:
Follow me on instagram (@designerbrittney) to get the lists each month.
One of the coolest parts about Disney Fan Photo-A-Day is how many different ways there are to play along!
Some people post photos from past Disney trips that relate to the daily prompts. I think this is a really fun way to relive past trips, enjoy your trip photos more, and bring the magic of the parks into your everyday life.
Some people post only Disney related photos taken in their day-to-day life. This is a really fun way to document the Disney that's all around you. You'll be surprised how much Disney a Disney Fan can find in their surroundings.
The way I personally do it, is I just look at the prompt each day and take a photo that coordinates with it, no matter if its Disney or not. Often times, it ends up being Disney-ish, but mostly its just an everyday picture from my life. I like to do it this way, because its a fun way to take photos and document life. But it has a little Disney magic twist in there, knowing the prompts are Disney inspired!
I have a BIG CONFESSION!!! I got SUPER busy over the last couple weeks and got really behind. I was a totaly Disney Fan Photo-a-Day SLACKER!! But I'm back on track now! But guess what, I don't even care. The fun of a photo-a-day is that there aren't really rules. Who cares if I missed a few days. It's not the end of the world. Just jump back in when you feel like it and HAVE FUN! It's all about having some Disney Fan fun!
**TIP!! Putting the list on your lock screen is a great way to keep it somewhere handy to find the prompts each day. It'll also help remind you take your daily photo!
Think outside the box!! Make your shots purrrrdy. Who knows, you might even become a better iPhoneographer.
I put together collages from months I've done in the past. I'll share them with you guys so you can get an idea of how I do my Disney Fan Photo-A-Day!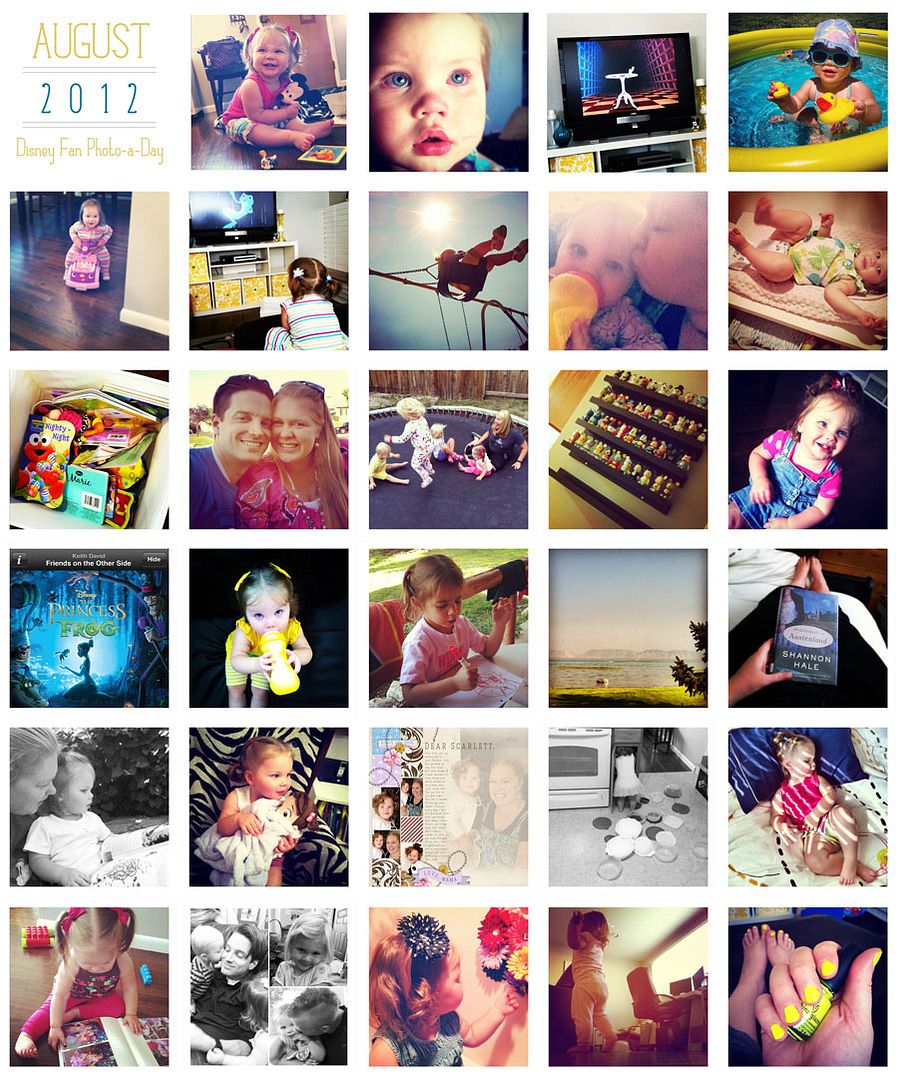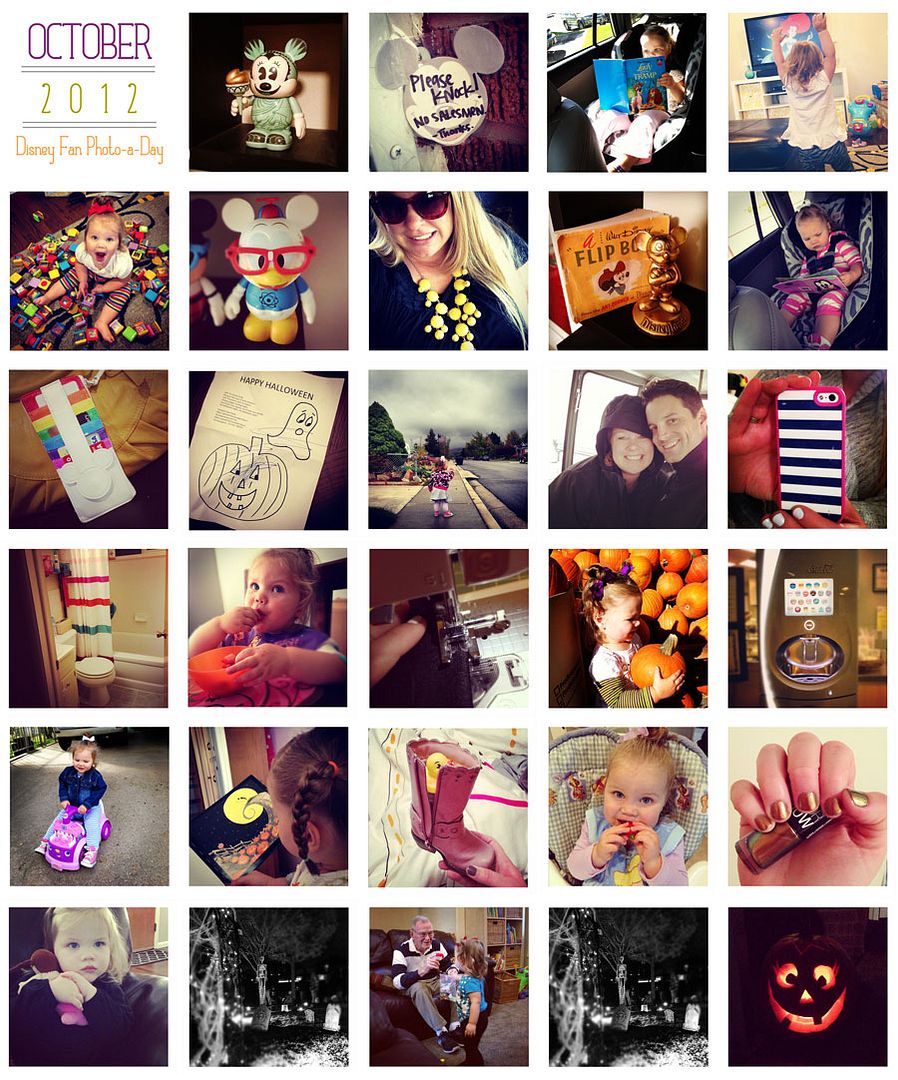 Looking back at my month's photos makes me smile from ear to ear.
I'm also planning to use my photo-a-day pics for my Instagram Installation! I think it would be so fun to see an entire month of #disneyfanphotoaday all printed and hung up together!!
Hope you'll play along! Don't forget to tag those photos with #disneyfanphotoaday. And tell all your Disney Geek friends to play too while you're at it!